Cellulite - intro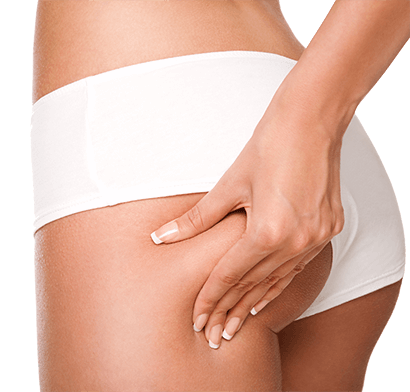 Cellulite is something that can shatter confidence and self-esteem, prompting many to undergo painful and invasive treatment to get that oh so great beach bod. But not only are procedures like liposuction expensive, risky, and scary, research has now revealed they could even worsen cellulite.
At Wimbledon Clinic Aesthetics, we are all about avoiding serious operations, and instead, we employ the very latest non-invasive natural cellulite treatment technology to rid customers of their cellulite without surgery.
Come and see us at Wimbledon - our postcode is the famous SW19.
The problem
Cellulite rears its head for two reasons.
The first is when the connective tissue septae, which is essentially the fat's support system, hardens and contracts.
The second cause of cellulite is when fat cells protrude into the skin's lower layer, the reticular dermis, leading to unpleasant dimples.
No matter what the reason, the pesky dimples that accompany cellulite are not very helpful. The technology we use is 100% risk-free and non-invasive, with thousands of people raving about the results. "What is this treatment?" we hear you ask. Acoustic Wave Therapy - Click to read more