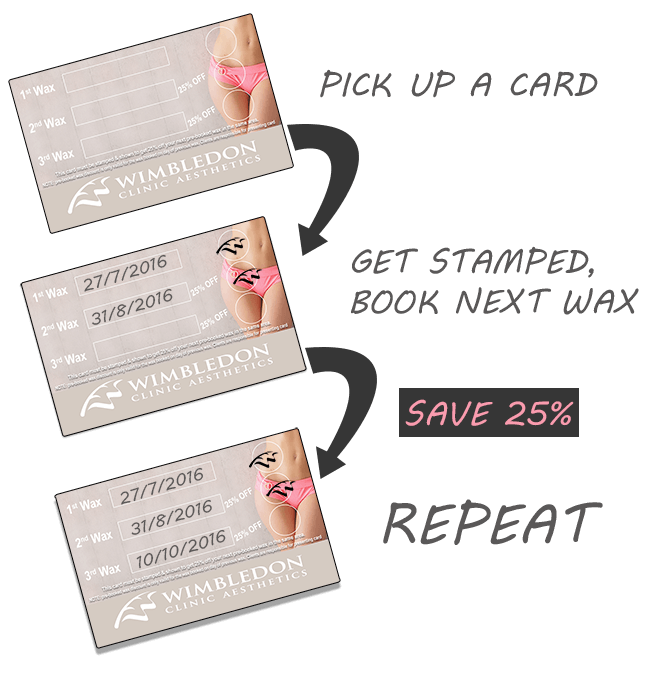 Loyalty and Punctuality Card
Book next wax, generally 4-6 weeks, after your first waxed and get 25% off when you turn up for that appointment, simple!
A card will need to be stamped by reception and date of next wax wrote on it. Just present the card at the date of next wax and you get 25% OFF.
On top of this if you book your third waxing appointment the offer continues up to six waxes, just book again for your next wax and get your card stamped.
What happens after six waxes?
After your 6th wax grab another card and start the process again.
WARNING
This offer is to reward punctuality and loyalty together and is only redeemable if you turn up on the day arranged. Hence, make the follow-up waxing appointment on a day you are FREE.